Arc Stage Hire 1 Extras
Height Extension
Stage height can be extended to up 4ft.
Truss structure height can also be extended by 2ft.
Handrail and extra steps are included.
Lowering the height of the stage is available upon request.
Front / Catwalk Extention
Front extension to add another row of decks to the existing stage.
Catwalk extension to add a runway to the existing stage.
Accessibility Ramp
The accessibility ramp is available upon request.
Our ramp is suitable for wheelchair users.
The ramp is a minimum of 12:1 ratio but can be extended.
The ramp includes handrail for health and safety.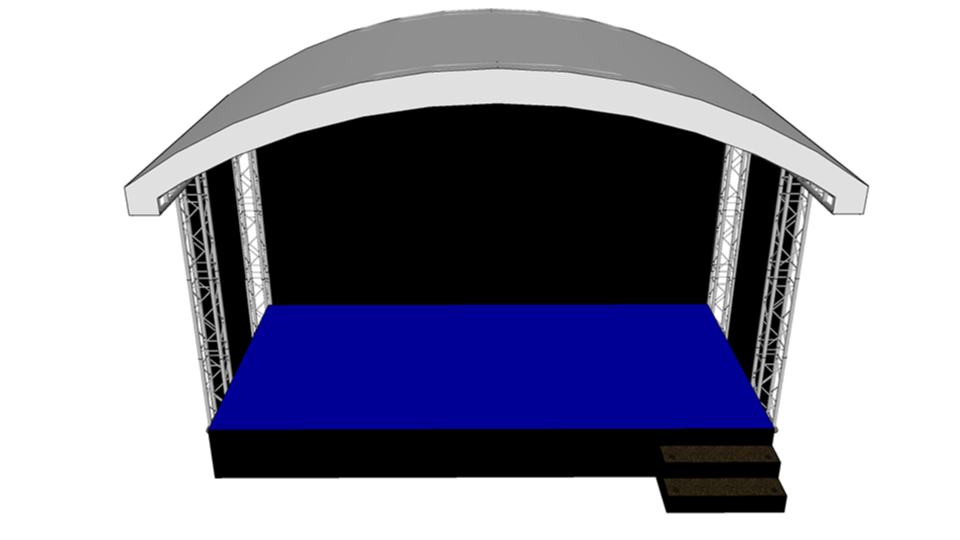 Carpet / Vinyl
We have over 30 choices of coloured carpets and vinyl.
Branding
Full digitally printed banners, back walls, side walls and valances.
All we need is your artwork in .AI, .PDF or .EPS or our team can design for you.
Sizes and prices are available upon request.
For our brochure please click here to download
PA Decks
PA decks in two sizes 4ft x 4ft or 8ft x 4ft.
The PA decks will be placed either side of the stage.
Other PA deck sizes are available upon request.
PA Wings
PA wings are attached to the main structure.